Phil's Heating and Air is your one-stop-shop for all your HVAC needs. Whether you're looking for help with something minor or need an experienced professional to take on a larger scale project — I'm your go-to pro and I'm ready to handle it all. Browse through the list of my services below, and get in touch for your free estimate.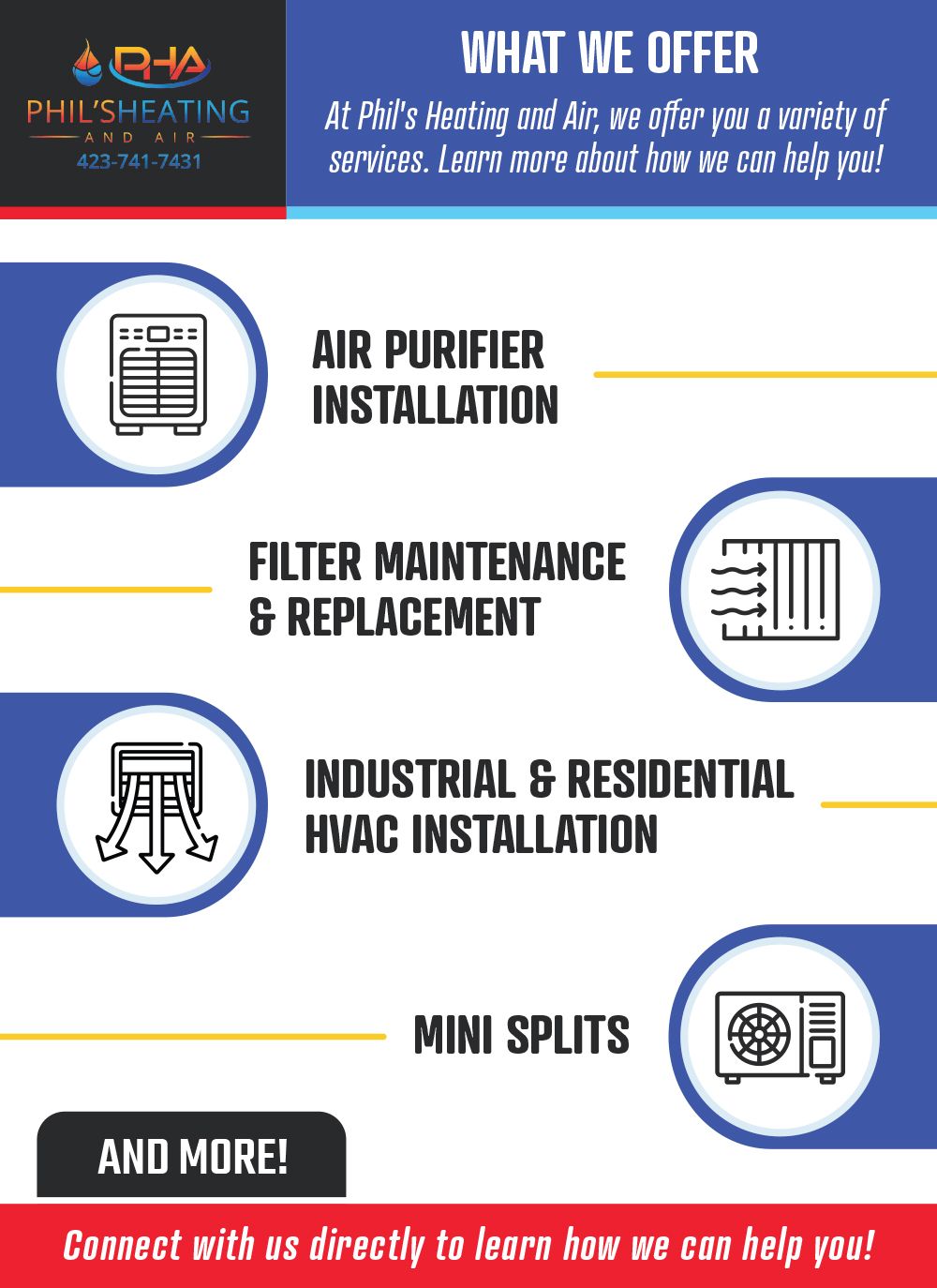 Air Purifier Installation
It's All in the Details
My clients are my number one priority, and I'll go the extra mile to make sure they're completely satisfied with my work. Have a specific project that requires professional attention? My Air Purifier Installation services are designed to tackle even the most complex projects. Call me today to discover how I can help.
FILTER MAINTENANCE AND REPLACEMENT
Customized to Your Preferences
Looking for a reliable HVAC Contractor with years of experience? I've earned a reputation for absolute customer satisfaction with my contracting services. I offer Filter Maintenance and Replacement and many other services at competitive rates, all while providing clients with personalized attention that's catered to their needs. Get in touch so we can get started solving the poor air issues you may have right away!
INDUSTRIAL AND RESIDENTIAL HVAC INSTALLATION
Efficient. Reliable. Exceptional Service.
Do you have a construction or remodeling idea that you'd love to bring to life? I've provided my clients with a wide range of contracting services, including Industrial and residential HVAC Installation, at competitive market rates. If you're looking for a certified expert for your next project, I'm the person to call. Get in touch today for your free estimate.
MINI SPLITS
Ductless air conditioning systems are becoming quite popular these days for a variety of reasons. Also known as mini-splits, these systems provide cooling capabilities without the many problems associated with ducted setups. Using a ductless system, homeowners can better regulate the temperature from room to room, while reducing energy loss typical with inefficient duct work. For more information and questions visit our FAQ section.