Our Heating and Cooling Services
From Phil's Heating and Air
Heating and Air Services
Jonesborough, the Tri-Cities Area, and More
We've been in business since 2017 and have over 20 years of combined experience. No matter if you need a repair, replacement, or routine maintenance on your heating or air conditioning system, we're here to help you. When you work with us, you can rest assured that you'll be receiving honest and high quality service that will leave your home or building feeling comfortable once more!
Learn more about the various services we offer in the following areas, and remember to contact us today for all your heating and air needs!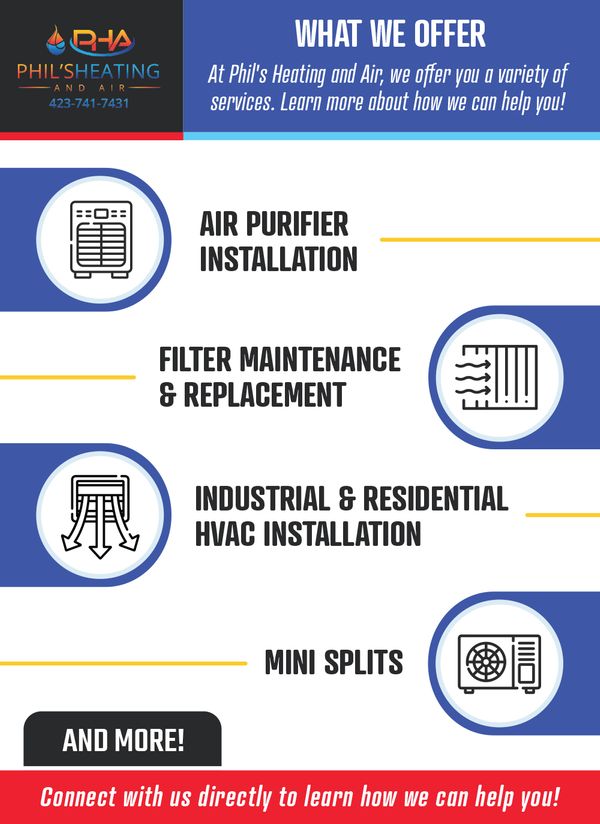 We Offer The Following Services:
Air Purifier Installations

Filter Maintenance and Replacement

Industrial and Residential HVAC Installation

Mini Splits

And More!
All of our services offer competitive and affordable pricing, flexible scheduling, and multiple financing options. Contact us today for more information!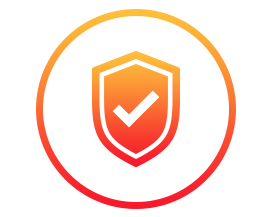 Google Guaranteed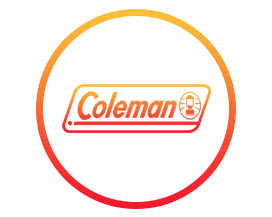 Coleman 2020 Dealer of the year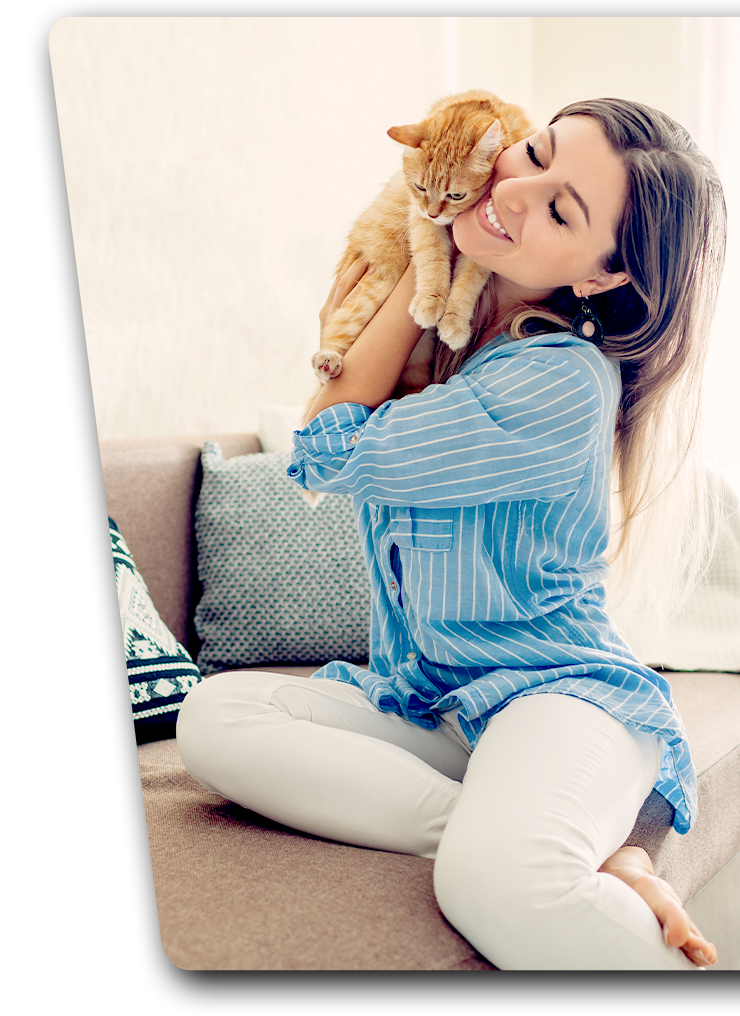 Ductless Heating and AC Services (Heat Pumps and Mini Splits)
Ductless mini split heat pumps provide you with air conditioning, heat, and so much more. Not only that, but they're also great for heat savings and dehumidification, allowing you the ultimate comfort within your home or commercial space.
Heating Services (New System Installation, Repair, and Maintenance)
Our winters can be harsh, making it even worse if your heating system is experiencing issues. Instead of bundling up with jackets and extra layers, connect with us. We'll help get your heating system back to its original functionality.
AC Services (New System Installation, Repair, and Maintenance)
When your AC stops working, especially in the upcoming summer months, we know all too well how uncomfortable it can be. Whether you need a repair or quick fix or you need a full replacement, Phil's Heating and Air can help! We give you fast and effective services that will leave your home or building cool again!
Commercial HVAC Services
Just like all of our phenomenal home heating and cooling services, we also cater to commercial buildings and commercial HVAC systems. If you're experiencing issues with your current set up, need a repair, or are looking to upgrade your building, connect with us today. We're here to help your commercial space be as comfortable as it can be for not only you, but your employees and customers as well!
When you need heating and air conditioning services, you need the best of the best. Phil's Heating and Air is here for all of your heating and cooling needs no matter what time of day you call, what you need, or the area you're in. With expert experience and incredible customer service, you can rest assured that we will get the job done while offering you the best price with the highest quality customer service. Submit your service request online or call us directly!
To find out if we're in your area, connect with us today or visit our locations page.
I highly recommend Phil even though it was cold rainy and they had to track in mud and mess they did it and got us our new whole hvac system put in. He was very upfront honest and all around guy when we first meet we hired him on the spot!!! Prices are great his employees are very professionals nice trustworthy and amazing hardworkers. There not enough words to describe how amazing this company is!! Fully recommend!!

Brandi R.

Phil came to check our HVAC concern right away. He also explained things to us - in a professional and honest manner. We think that is an excellent way to ensure that customers know what they're paying for.

Ruth G.

Phil and his crew were knowledgeable, friendly, helpful and professional. They were punctual . I recommend them to do your Hvac needs. Thanks Phil

Martin H.

After receiving several quotes, I decided to go with Phils Heating and Air. I am very impressed with Phil and his team quality work and attention to details. They stayed very late until the work was done and the Unit was working. After the work was complete he followed up on several occasions to make sure that the system was delivering as promised and asked if there was anything he could do. I am very impressed and highly recommend Phil's Heating and Air.

Nick S.

Couldn't find a better more trustworthy person than Phil! If you have to wait I promise it's worth it he just saved me $4,000 another company was trying to rip me off! Phil is the best of the best!!!!

Chanae G.